Bringing Nature into healthcare facilities was quite a challenge, BUT making sure the plantings stay healthy and can thrive as they should is another. 🍃
Mrs. Kim Morin, former manager of the Aylmer Residential Centre (CHSLD Renaissance) in Gatineau, Québec, gave us her opinion on this and shared what the secret is to ensuring this success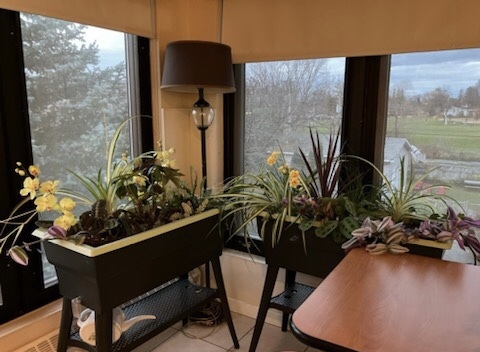 Gatineau
November 14, 2022
Mrs. Lafrenière,

We are so happy to share an update on our planters and our living wall, which are thriving beautifully thanks to the care of our residents and staff. Every month, each of the planter's water container must be cleaned and sufficient watering is necessary. We must not forget a daily dose of love and cleaning dead leaves for both the planters and our living wall.
A colorful addition of new plants has also been possible with the generous donation from Sylvia-Vogt Nesbitt from Nesbitts Greenhouse and nursery. These new plants have added a pop of fall colors. Everyday we can see residents, family members and staff admiring these beautiful planters, colors, textures and benefit from the sensation of well being they provide on each of the living units. 
As for our living wall, it continues to embellish the first floor as well as provide an area of tranquility and calm for our staff, residents and families.
Kim Morin B. Pht, M. Sc.Admin.
Adjointe à la direction SAPA par intérim (previously Manager responsible for the CHSLD Aylmer)
Direction soutien à l'autonomie des personnes âgées
Centre intégré de santé et services sociaux de l'Outaouais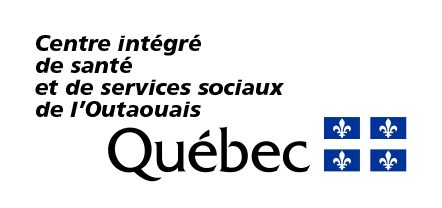 *This project of raised indoor planters is currently in place in three CHSLDs in Gatineau: CHSLD Lionel-Émond (Hull sector), CHSLD Aylmer and CHSLD Ernest-Brisson (Gatineau sector).