Our new project of raised indoor planters is another way to bring nature to those who don't have access to it. This touching testimony from Ms. Kim Morin, the person in charge of the Aylmer Residential and Long-Term Care Centre (CHSLD Renaissance) in Gatineau, Québec, tells us how this new initiative has brought a positive impact on the residents and staff. 

And soon, we will be able to announce the production of our new adjustable cart/support model on wheels for those interior planters developed expressly to meet the needs of people with limited mobility. 

Another dream of our Founder that is coming true!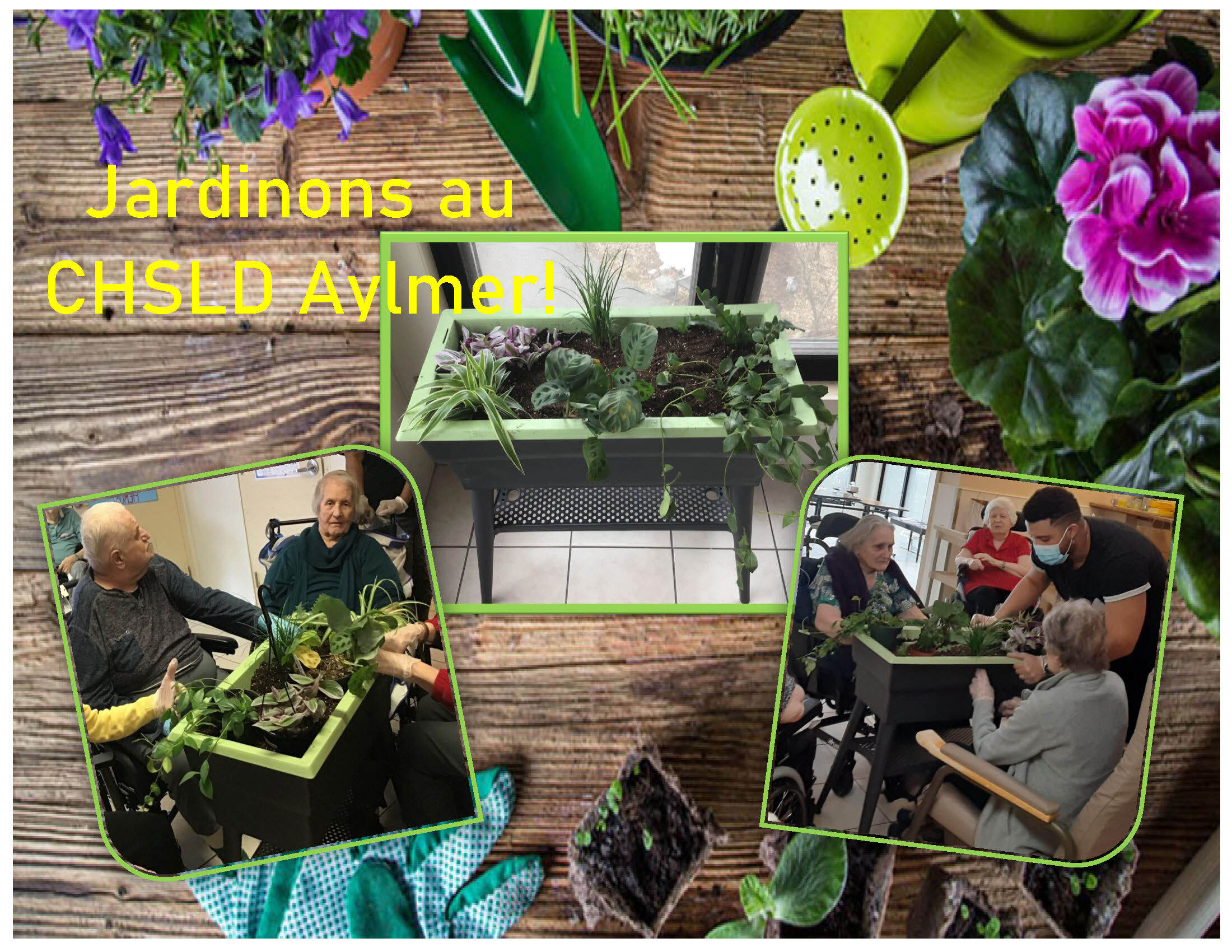 This is a translation of the French original letter
Gatineau
March 23, 2022
Madam,
Let me tell you about the course of a beautiful afternoon at the CHSLD Aylmer. That morning, we announced the day's activities, including a unit gardening activity, a first at the CHSLD Aylmer. The employees shared their happiness, saying that this activity will bring a lot of fun to the residents. During the preparation of the activity, we note amongst the residents a certain curiosity, and perplexity: "A gardening bin for the interior?" "Wow good idea, the residents will love it!!", exclaim the employees. Among the residents asked to participate in the activity, who seemed a little reluctant at first, little time passed before we saw them with both hands in the soil, a smile on their lips, ready to transplant the pretty plants, delicately chosen and proposed according to the good advice of experts.
I want to share with you how this activity has stimulated participation and improved the well-being of residents. "The cold earth feels good to the hands," said one lady. "Oh I love the purple plant!" said another....and even for the residents who watched the activity from a distance, it was a pleasant experience and moment reminiscent of the time when they were younger and doing their gardening, the conversation fueled by favorite plants, favorite flowers etc.
What a joy to see the next day and the following days, several residents and their loved ones walking to the large lounges of the units to admire and discuss the pretty planters that now decorate their living environment!
A big thank you to the Forget For A Moment Foundation for your support with this beautiful project.

Kim Morin
Manager responsible for the CHSLD Aylmer
Direction support for the autonomy of the elderly
Outaouais Integrated Health and Social Services Centre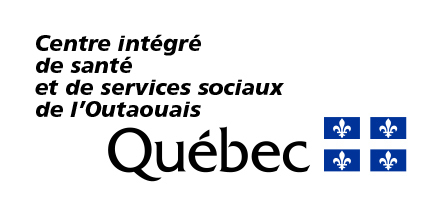 *This project of raised indoor planters is currently in place in three CHSLDs in Gatineau: CHSLD Lionel-Émond (Hull sector), CHSLD Aylmer and CHSLD Ernest-Brisson (Gatineau sector).