Our foundation is pleased to announce its first project in the Montérégie-Est region in Varennes.
On April 27, the Centre d'hébergement De Lajemmerais of the Center Integrated Health and Social Services De La Montérégie-Est (CIHSSDLME) brought Nature into its establishment in the form of a gardening activity.
This initiative was made possible thanks to the support and help of Ms. Marie-Sophie Vincent, coordinator of unit of this CHSLD, her staff and Claude Vallée de l'Institut de technologie agroalimentaire du Québec, campus St-Hyacinthe. 
The following text is from Ms. Marie-Sophie Vincent and shows the joy that was given to the residents and the staff.
THANK YOU to everyone for your support and help!

*Photos courtesy of Centre De Lajemmerais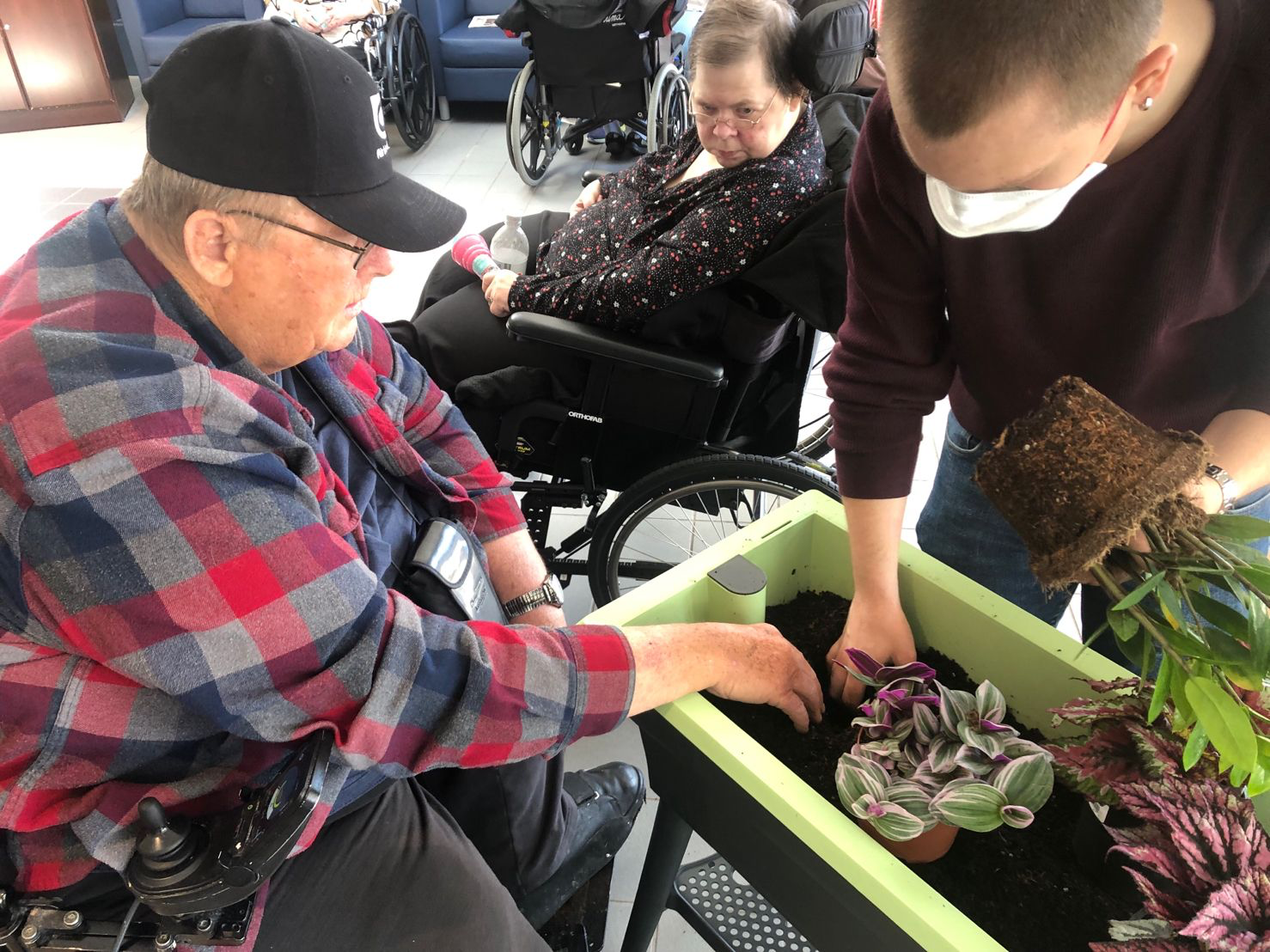 Centre d'hébergement De Lajemmerais pilot project
(Translation of the original letter)
Varennes, April 28, 2023
This week, a new pilot project began at the De Lajemmerais residential and long-term care center in Varennes. 🤩

Thanks to the support and determination of Mrs. Jeannine Lafrenière as well as the Forget For A Moment Foundation, a beautiful hydroponic planter was installed in the common area at the entrance of the centre.

Some residents participated in the planting of the plants, suggested by Mr. Claude Vallée of the ITAQ in St-Hyacinthe. This raised indoor planter will allow residents to enjoy the benefits of vegetation inside the shelter 12 months a year!!!!!❤️

This is what a true living environment is all about👏🤩

Thank you for this beautiful collaboration!

Marie-Sophie Vincent
Manager
Centre d'hébergement De Lajemmerais
Center Integrated Health and Social Services De La Montérégie-Est (CIHSSDLME)