Horticulturist Albert Mondor and our Foundation associate to make some people happy!
Our Foundation associates itself with its former spokesperson, the famous horticulturist Albert Mondor, to replace dead plants at the Centre Évasion - Maison Gilles-Carle Evasion in Montréal.
Unique in Montréal, this respite centre for caregivers was created by the not-for-profit Centre Évasion in collaboration with the Maison Gilles-Carle Foundation, a foundation created by singer Chloé Sainte-Marie and her husband, filmmaker Gilles Carle, whose caregiver she was for several years.
Following a set of circumstances which it would be too long to explain here, our founder and President Emeritus, Jeannine Lafrenière, was put in contact through Chloé Sainte-Marie with the CEO and founder of Centre Évasion, Ms. Ramona Mincic.
At the opening of the new respite residence in September 2020, Ms. Mincic wanted to bring plants in a typical institutionalized environment, to make the place more pleasant. She adores plants but knows truly little about them. For the opening of the new Maison, she meant to make the place more agreeable to temporary residents, so she bought plants, only to see them die one after another, for lack of natural light and the provider's proper instructions on how to take care of them. Desperate, she thought that the only solution was to install plastic plants: you can imagine how our founder reacted!
Jeannine immediately contacted our former spokesperson, Albert Mondor, who went on location to see for himself what the situation was. Greatly impressed by Ms. Mincic, Albert decided to prepare some 40 new pots of plants that would be suitable for the environment. He is giving his time and that of his team free of charge. Faithful to its mission of bringing nature inside such health institutions, the Foundation is paying for half of the plants, the other half being provided by Albert Mondor who got them at a reduced price from the Locas nursery.

The look after the new plantation of plants!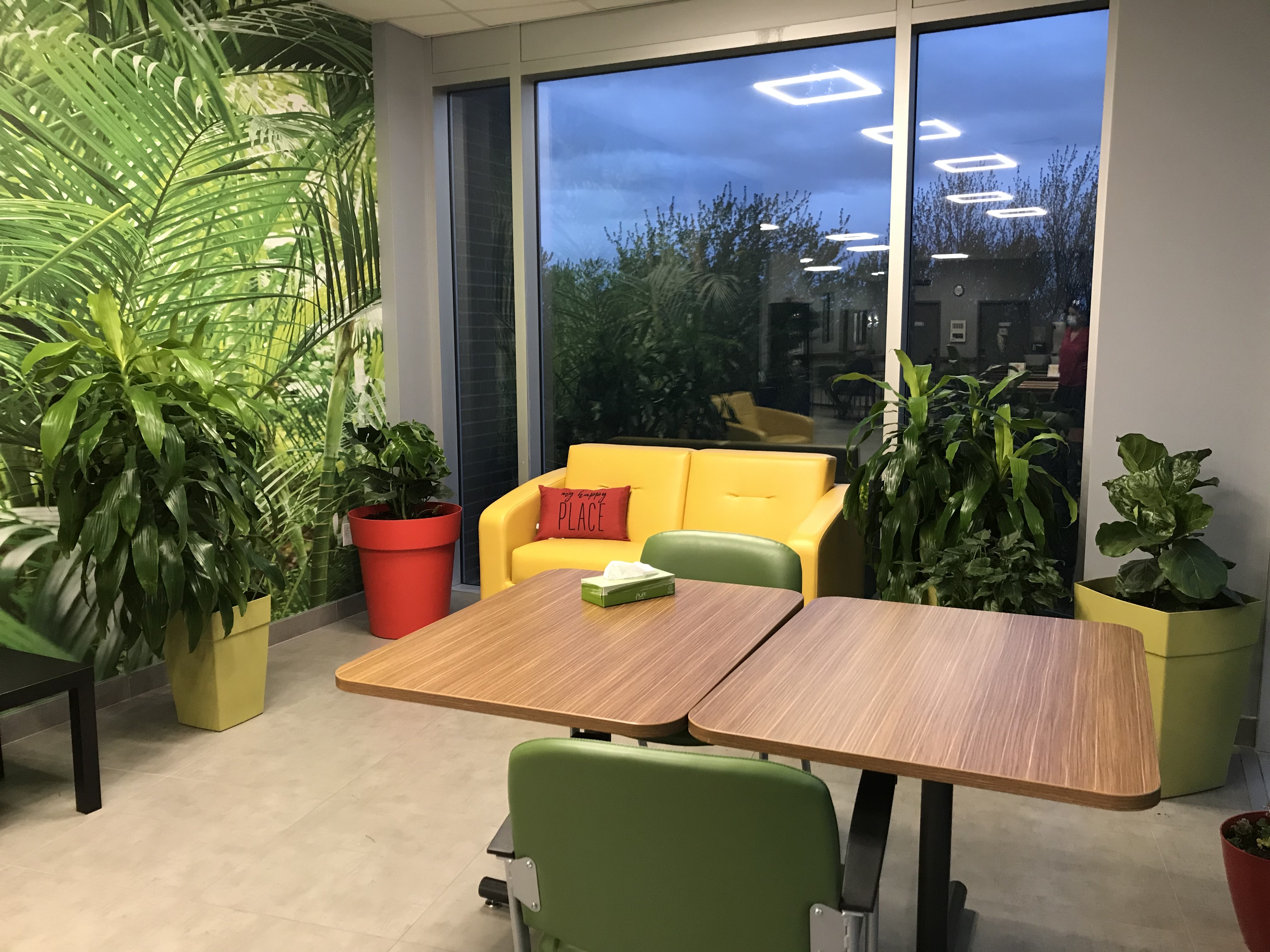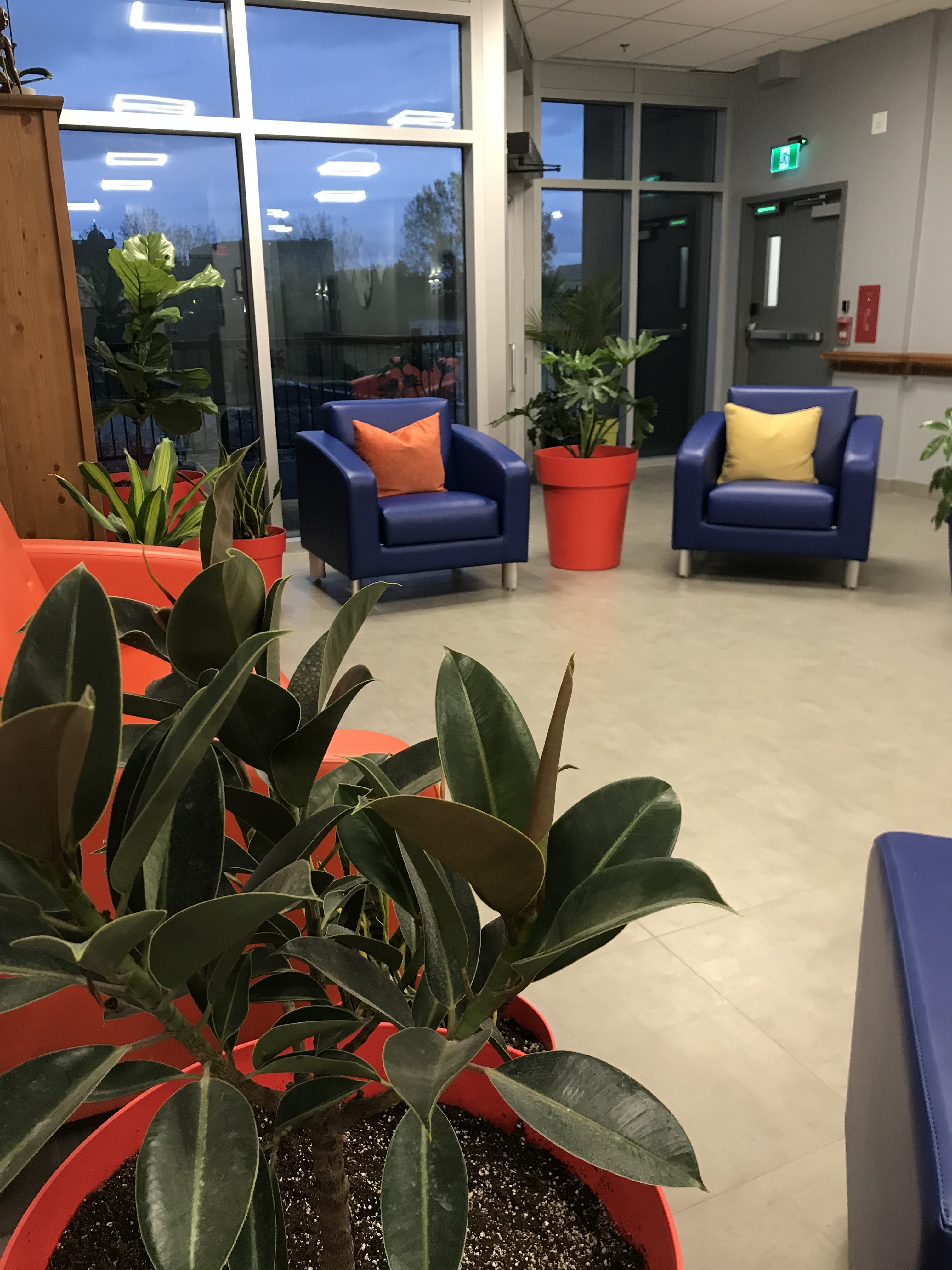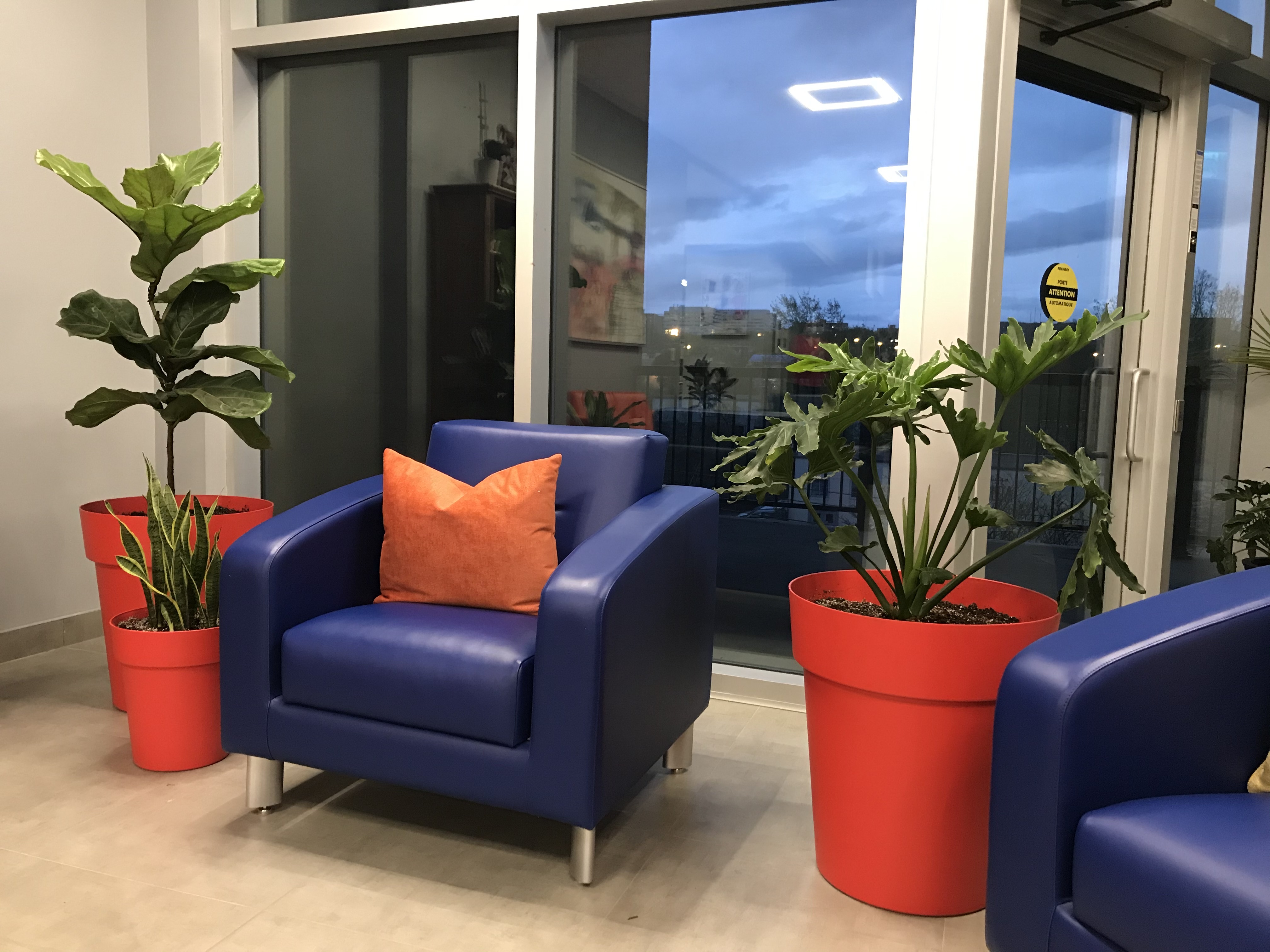 Albert's team ready to transplant the new plants: Ann Côté, Yolande Désourdy, France Desgagné, Sylvain Pilon.