The Foundation is pleased to announce the exact location of our first project and the maximum area we have to work with at the new Montreal Children's Hospital. Our project will be in the Children's Atrium, the major waiting room area of their new facility.
The area to the bottom-left, highlighted in red, is where the mosaiculture and/or living wall will be installed
A view from the opposite direction: our location is now on the right, behind the closest of three trees.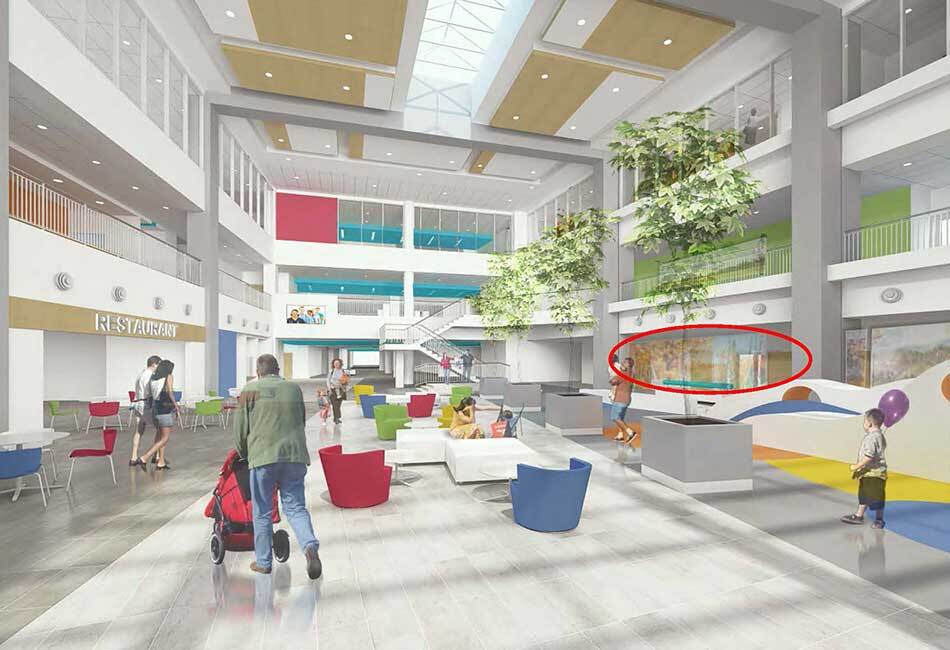 The Atrium, will be situated between Block A and Block B of the MCH. Read this past news post to see more renderings of the new hospital. Find out how you can contribute to our project on our donations page.